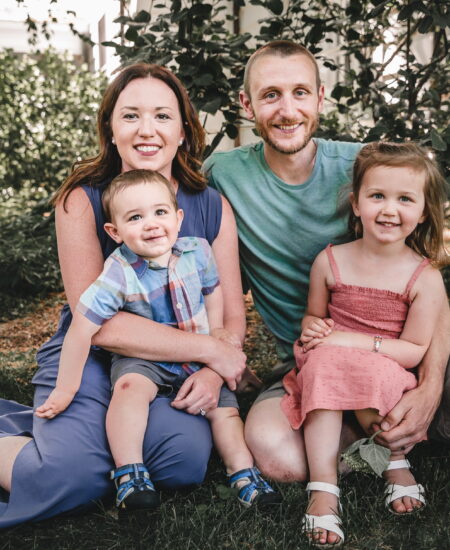 When my husband and I decided we were moving to the Madison area our biggest concern was starting from scratch in finding a new daycare for our son. We were more than lucky and blessed to find Katie's Kids LLC on a random search on google.  When I first stepped into Katie's home and she gave me a tour I instantly felt a wave of relief come over me.  As she explained her routines, curriculum, values and discipline strategies, I knew this was the place for our son. Katie has exceeded all expectations as a safe, joyful and inclusive daycare provider. She shares her expertise when we have questions on how to improve our son's behavior at home. We are astounded at how our son's vocabulary, coping skills and all around academic knowledge has improved since going to Katie's. She not only teaches colors, numbers, letters and songs, but how to be a good human being.  On top of loving our son like her own child, she is an impressive business owner. She is professional, organized and is an exceptional communicator. She is always transparent and clear with information.  She also takes steps to further her professional development and to improve her business.
Katie is everything we were looking for in a childcare provider.  Her entire family has welcomed our family with open arms.  We love Katie's Kids!
–Heidi Horst from Fitchburg, WI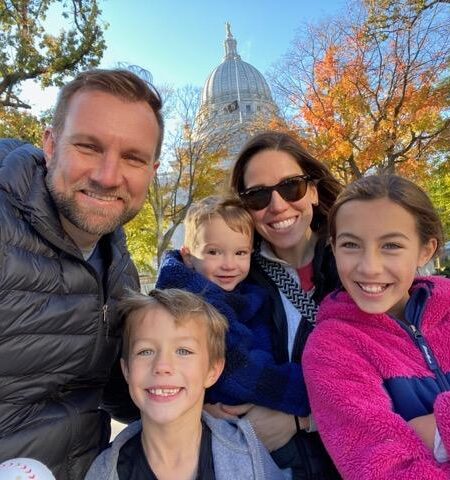 Before I had children, as a teacher in the Oregon School District, I had always heard amazing things about Katie Jones and her in-home childcare. Fellow educators and trusted friends, consistently reminded me that when I became a mother, I needed to check out Katie's Kids LLC. So, when I did become a mother, I knew that Katie's Kids was the place for our family. Katie Jones has created a learning environment for infants and young children that fosters creativity and growth through play, exploration, and structured learning opportunities. Katie has a strong understanding of child development and has used this understanding to develop and implement an environment that is responsive to the children's needs and abilities. Most importantly, Katie is one of the most loving and caring individuals you will ever meet. She, and her family, welcomes all people into her home with loving hearts, open minds, and a commitment to all children. Katie and her family loved our son. They made him feel special and like a welcome member of their family. It is attributes like these that make Katie's Kids truly feel like a home. I could not recommend Katie's Kids more!
–Steph Najduk from Oregon, WI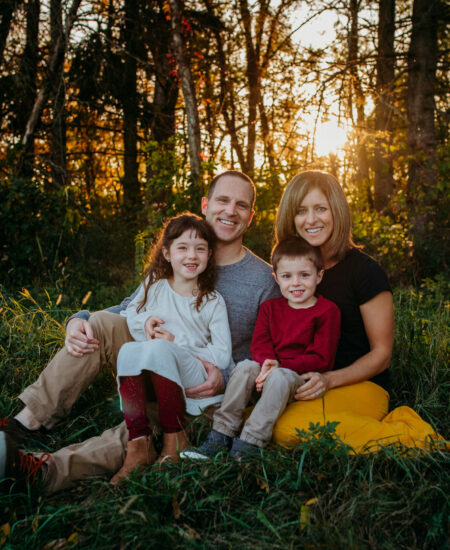 I had checked on getting my two children into Katie's Kids for years, but she was always full!  FInally there was an opening, and we were lucky enough to get our youngest in.  Katie created the most nurturing environment for our son.  She deeply cares for and respects him and all of the other children who attend Katie's Kids.  She sees and accepts our son for who he is, and meets him right where he's at.  Her unstructured play and planned activities are developmentally appropriate, engaging and deeply enjoyed by our son.  Her willingness to continue learning more about child development and incorporating that learning into her childcare environment speaks volumes to how much she cares about our children.  She is open and honest in all communication with families, and has created a wonderful community of parents and children.  We are grateful for Katie and her commitment to a happy, healthy and safe environment for our son every day.
–Andrea DeNure from Oregon, WI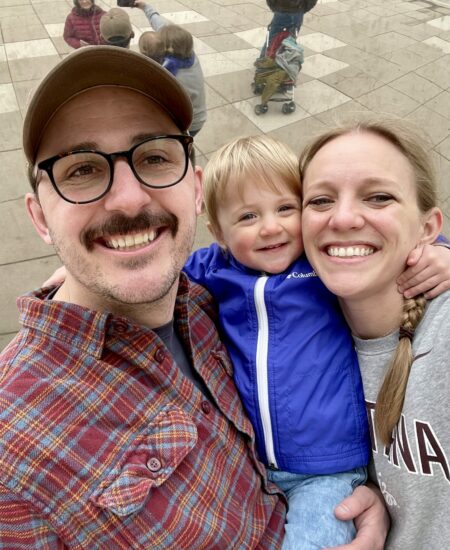 My husband and I became parents at the start of the COVID pandemic, and sending our one year old to daycare for the first time the following year was very anxiety provoking for us. Once Katie (and her family) entered our lives, we never looked back. Katie has done such a wonderful job fostering a loving, inclusive, and safe environment for our daughter and her peers to grow. Our daughter has been thriving in her care, continually developing her overall knowledge as well as skills in self-regulation, communication, and empathy. Katie and her family treat all their daycare kids and families as their own, helping us problem-solve through typical toddler-fueled chaos as well as celebrating every milestone together along the way. Katie has done an excellent job communicating frequently and openly with the daycare families throughout the year to maintain a larger community of love and safety amongst our kids. I just cannot say enough about how lucky we feel to have Katie's Kids recommended to us, and to have our daughter in her care. Our daughter has so much fun at Katie's that it is nearly impossible to convince her to leave at the end of the day – I think that speaks volumes about Katie's Kids.
–Kristine Schoen from Oregon, WI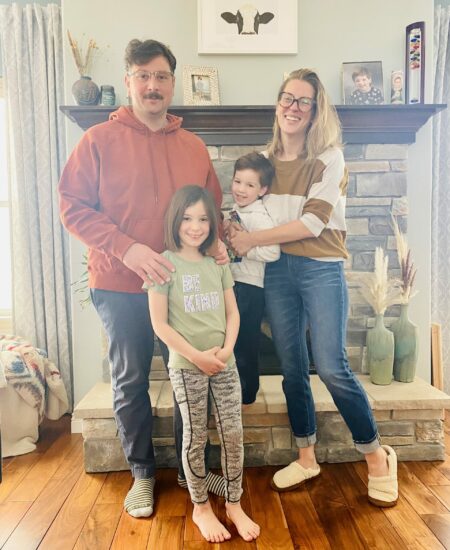 My son has been going to daycare at Katie's Kids since he was 2 years old. Katie's is like a second home to him and we love and value the daycare family she has created. Katie provides so much more than care – she's helping my son to build lifelong skills, work through all the big feelings a little kid has, and learn through play. She has created a safe space where the kids are recognized and celebrated for who they are and where they can grow collectively and as individuals. We feel very lucky to be a part of the Katie's Kids family!
–Ellie Uberto from Oregon, WI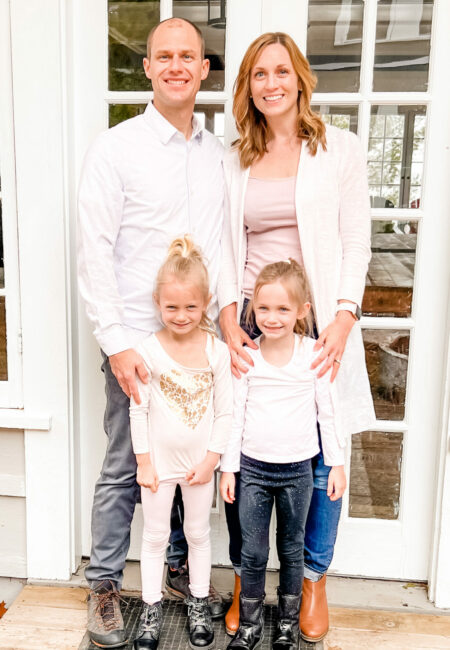 Our family was blessed to be a part of Katie's Kids for 3 years. Not only did our girls love their time at Katie's, but they also learned an incredible amount and grew in their ability to navigate their emotions and relationships with others. Katie has the unique ability to make every child feel accepted and loved, allowing them to feel connected, safe and comfortable. 
–Steph Brasser from Oregon, WI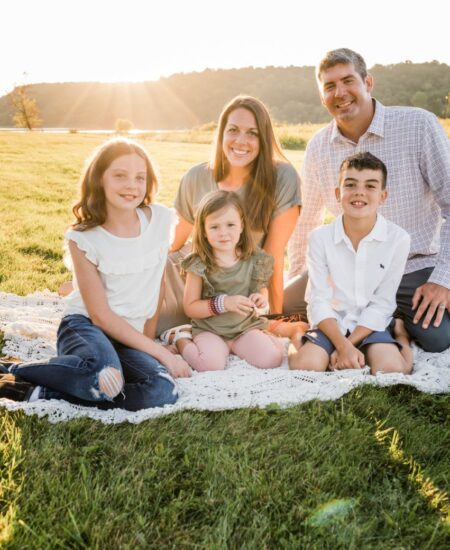 This is our second year as part of the Katie's Kids Family, and I could not be happier with the care that my 3 year old daughter receives while she is there.  She is happy to go every day, and never wants to leave when I come to pick her up when the day is over.  She loves her friends at Katie's Kids and truly feels like she is part of a family when she is there.  The things she learns and does provide her tools and strategies that she uses at home when she interacts with her older siblings and friends.  She is teaching the rest of our family about taking care of our feelings based on what she learns when she is at daycare!  I can't say enough about how highly I would recommend Katie's Kids Daycare for any child!
–Ruth Greiber from Oregon, WI