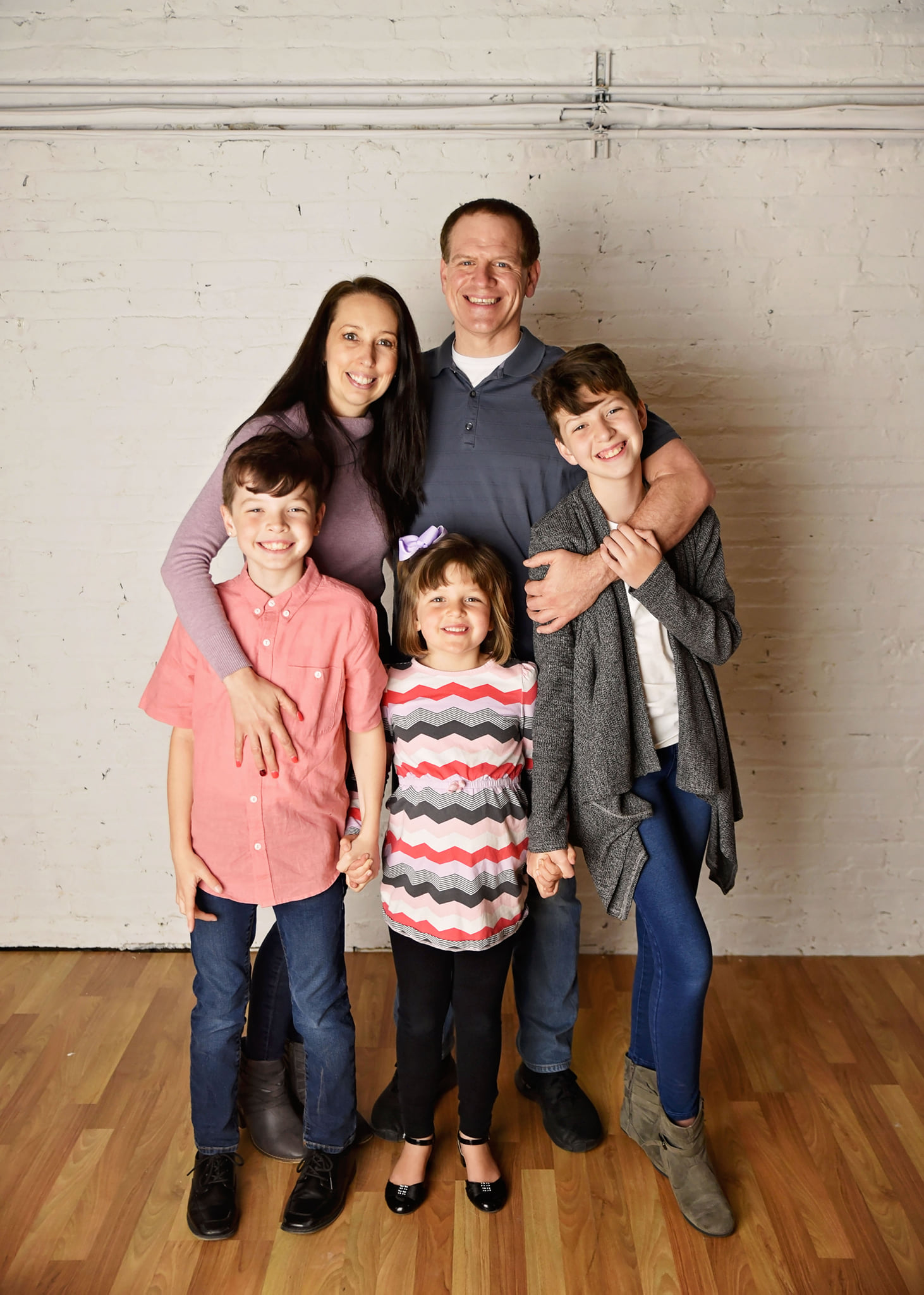 Hello! My name is Katie Jones and I own and operate Katie's Kids LLC. I have a strong love and passion for children and have been working in the childcare field my entire life, babysitting, working in two different daycare centers, nannying, and owning and operating my own in-home daycare since January 2011. I have taken all of the courses needed to be a licensed family child care provider in the state of Wisconsin and strive to be a life-long learner, frequently reading books on child development and regularly attending conferences and classes to expand my knowledge.
I married my husband Daniel in November 2008. We had our first child, Jaylyn, in April 2010, which prompted me to follow my dream of opening a home child care center.  Our second child, Clayton, was born in February 2012 and our third child, Chloe, was born in August 2015.
When the pandemic hit in 2020 I started questioning a lot of things in my life, including how we raise children in America today. I have been reading many parenting books, listening to podcasts, watching documentaries, and researching child development, trauma, and the brain. Through my research, I have learned so much and have been able to start implementing new strategies with my own three children and the daycare kids, with great success! I am seeing so many positive changes in the children, and I, as a parent and daycare provider, feel more calm, relaxed and empowered to support the children in my life. I am so passionate about these changes that I am expanding my business to offer Family and Classroom Transformation Classes and Coaching using Conscious Discipline®, a comprehensive trauma-informed, brain-based, social emotional learning curriculum. 
My goal is to become a Conscious Discipline® master instructor and travel around the United States and possibly the world, teaching, coaching, and transforming children's lives. I am currently offering free classes, as practice, until I become a licensed instructor.
More Info About Child Care